October is Inktober in some circles of illustrators. This is the first year I decided to stick my hand in the circle and shake it all about. I didn't make it everyday but I would say I made a solid showing.
Wonder what month would be Charctober. I would love to try this with charcoal drawings. Talk about messy, love getting messy with art making.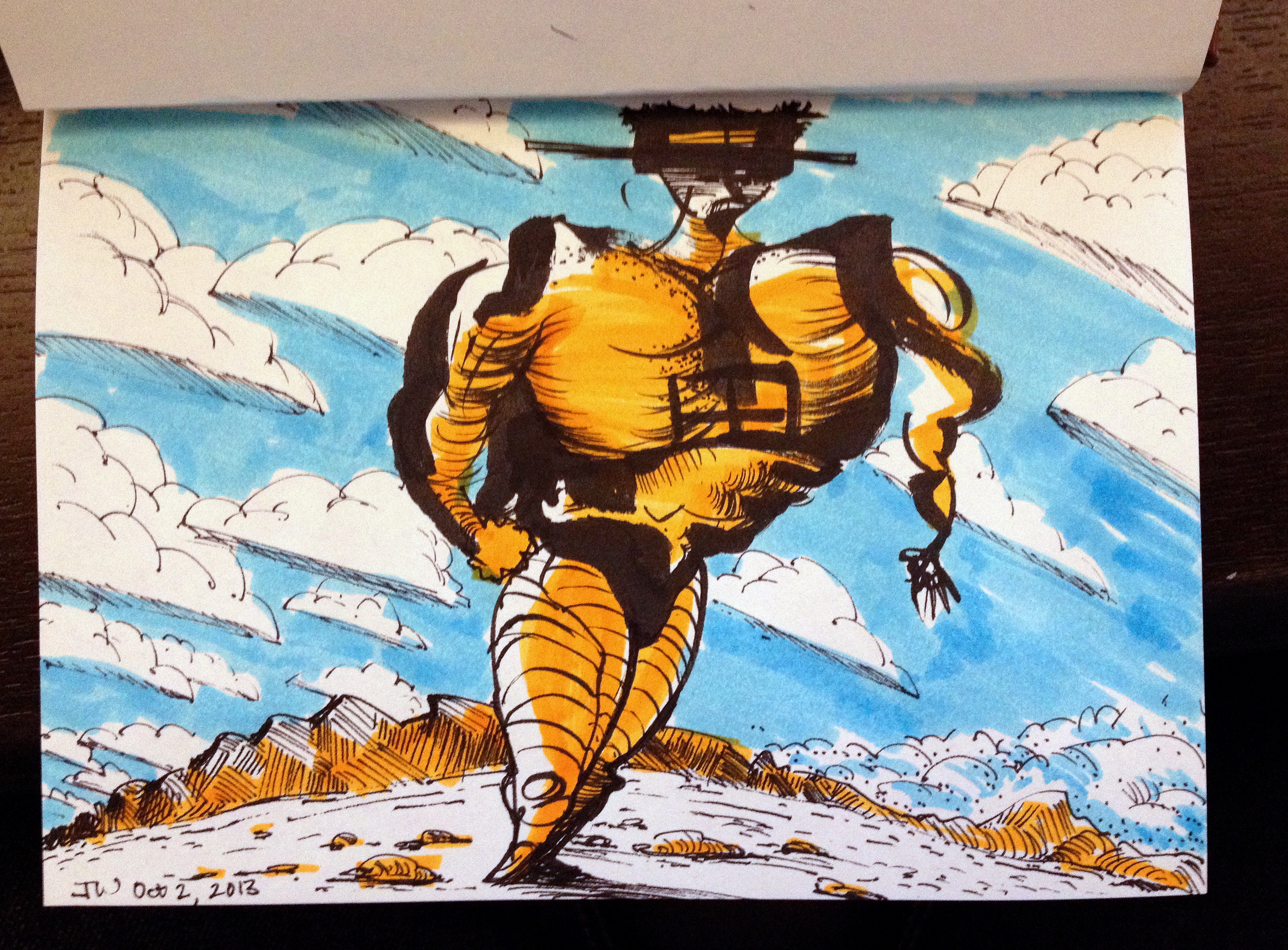 October 2nd, 2013
This guy is definitely lost.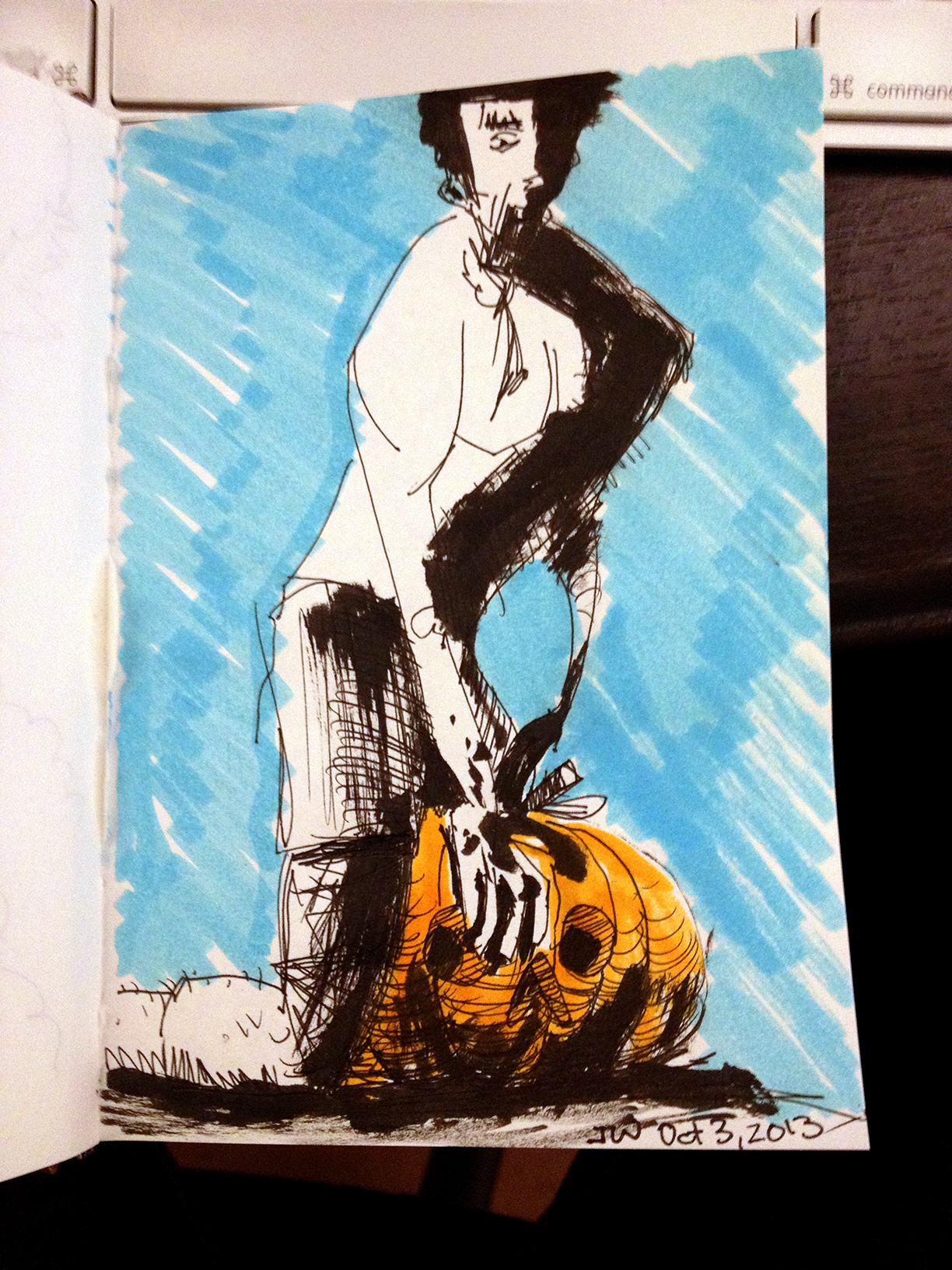 October 3rd, 2013
This guys loves some Jack-o-latern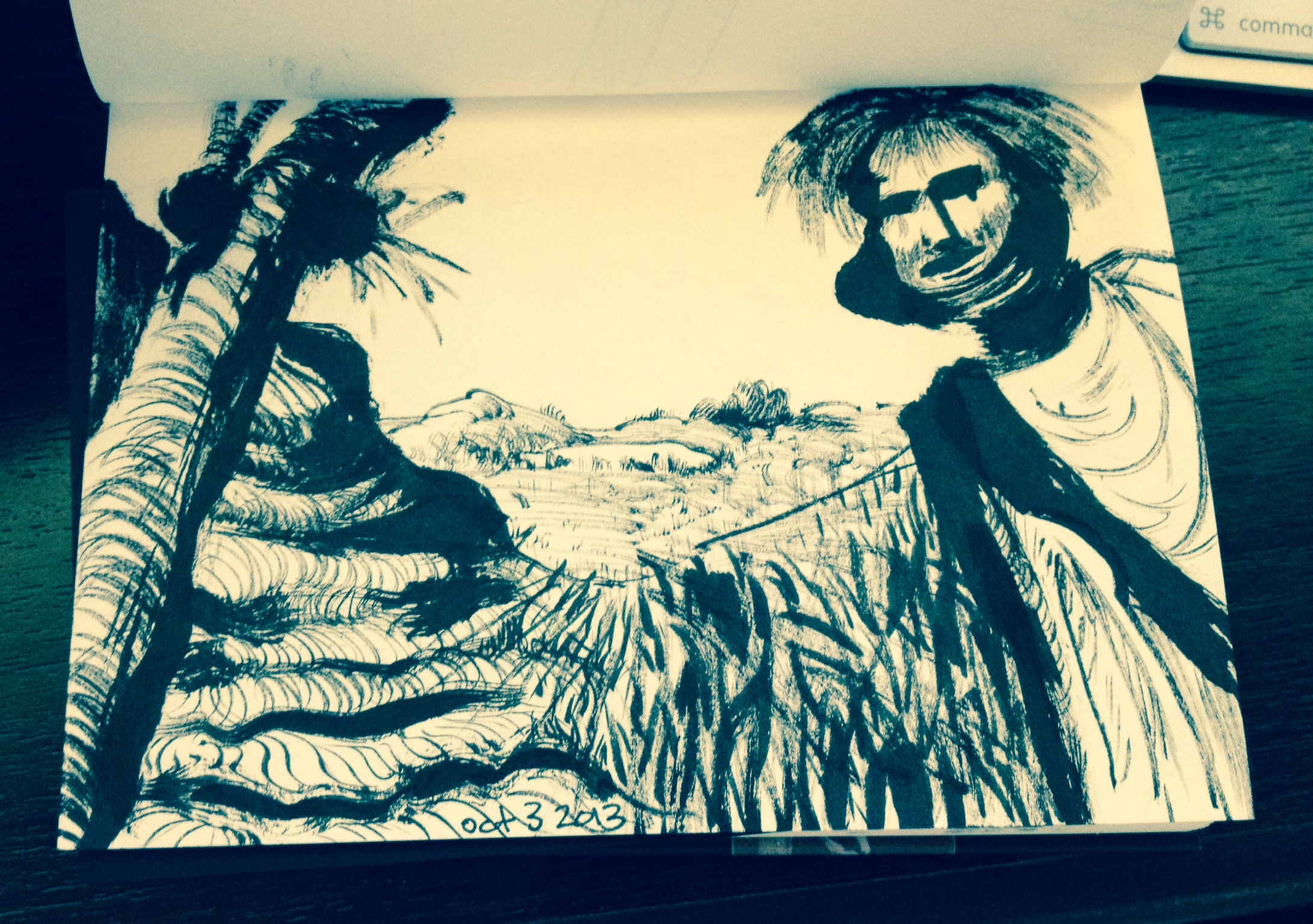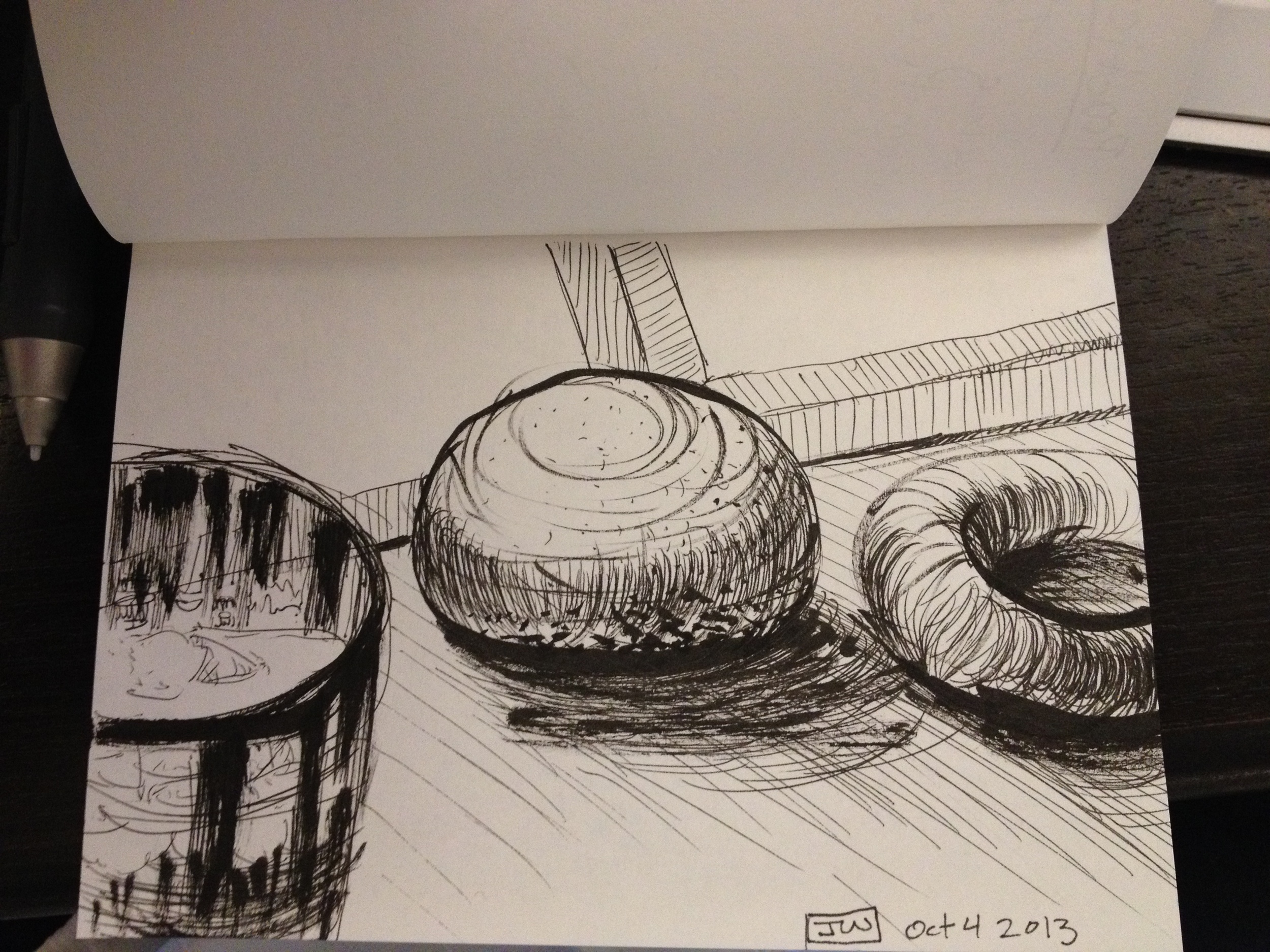 October 4th, 2013
An extra one for the 4th.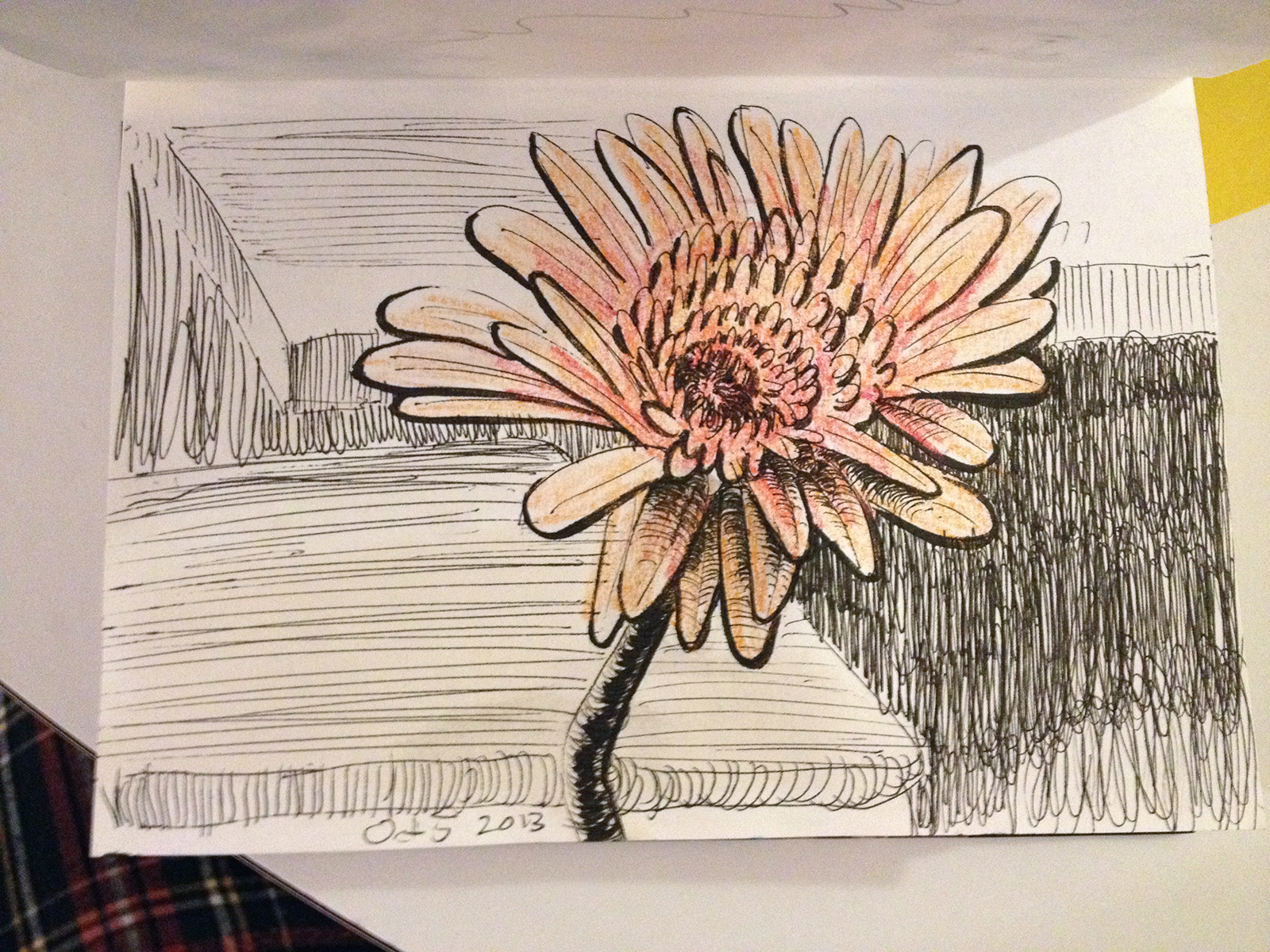 October 5, 2013
Hattie's Hat Flower. Official last drawing from one my pens. Decided to finish with some crayons.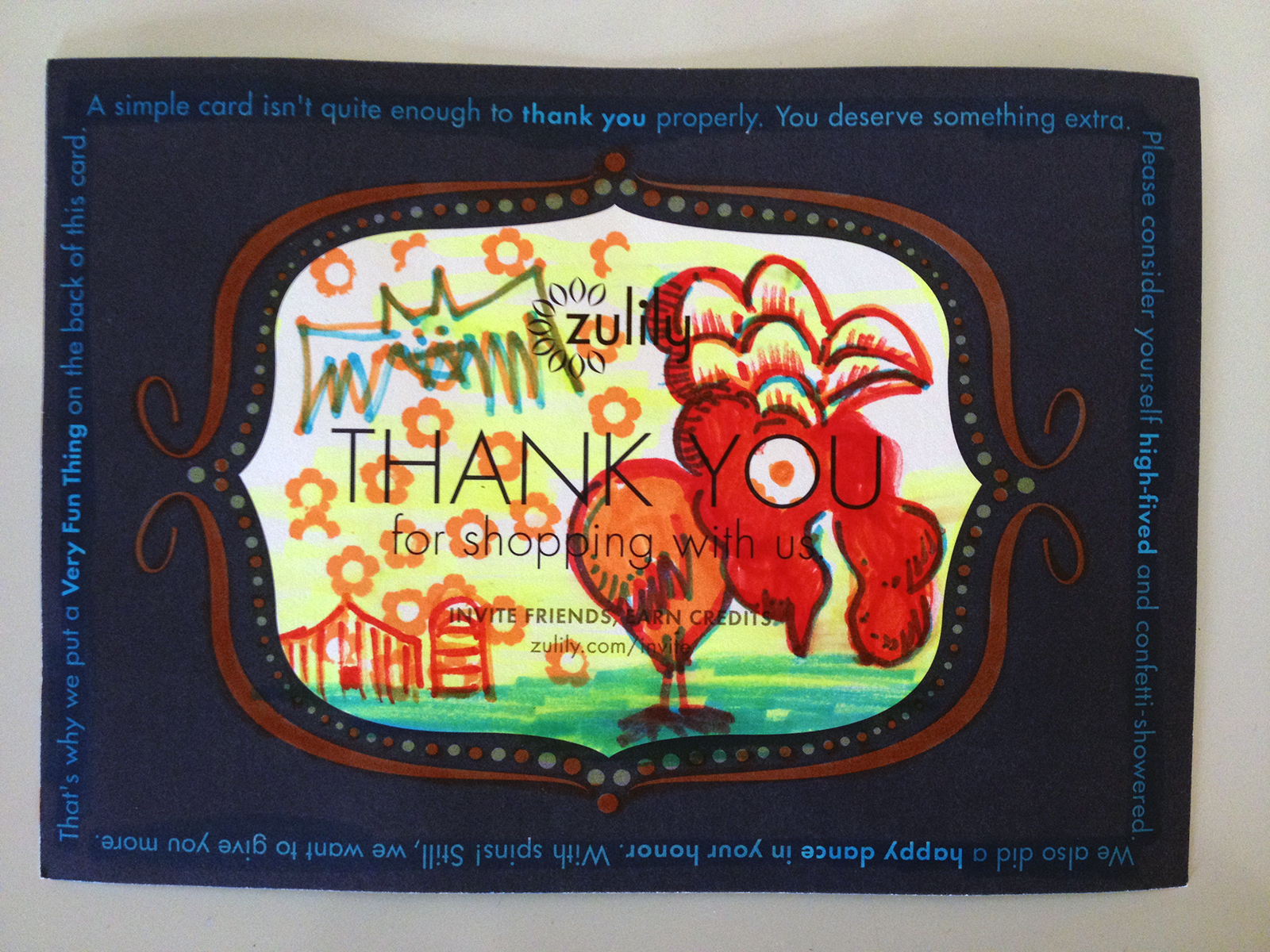 October 6th, 2013
Art Jam session with the Lil One. Always a good Sunday activity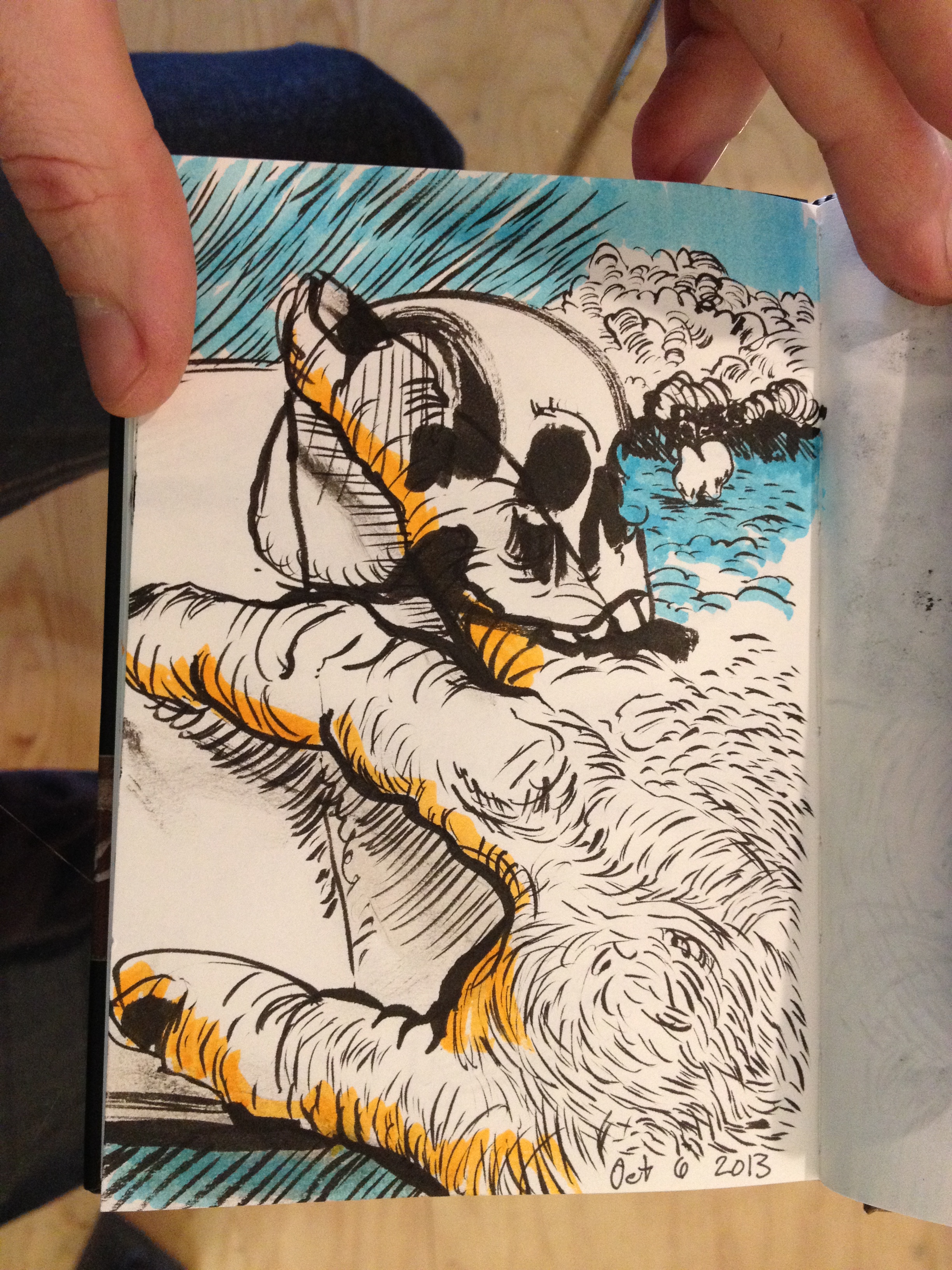 October 7th, 2013
Swiggly hand apple skull field.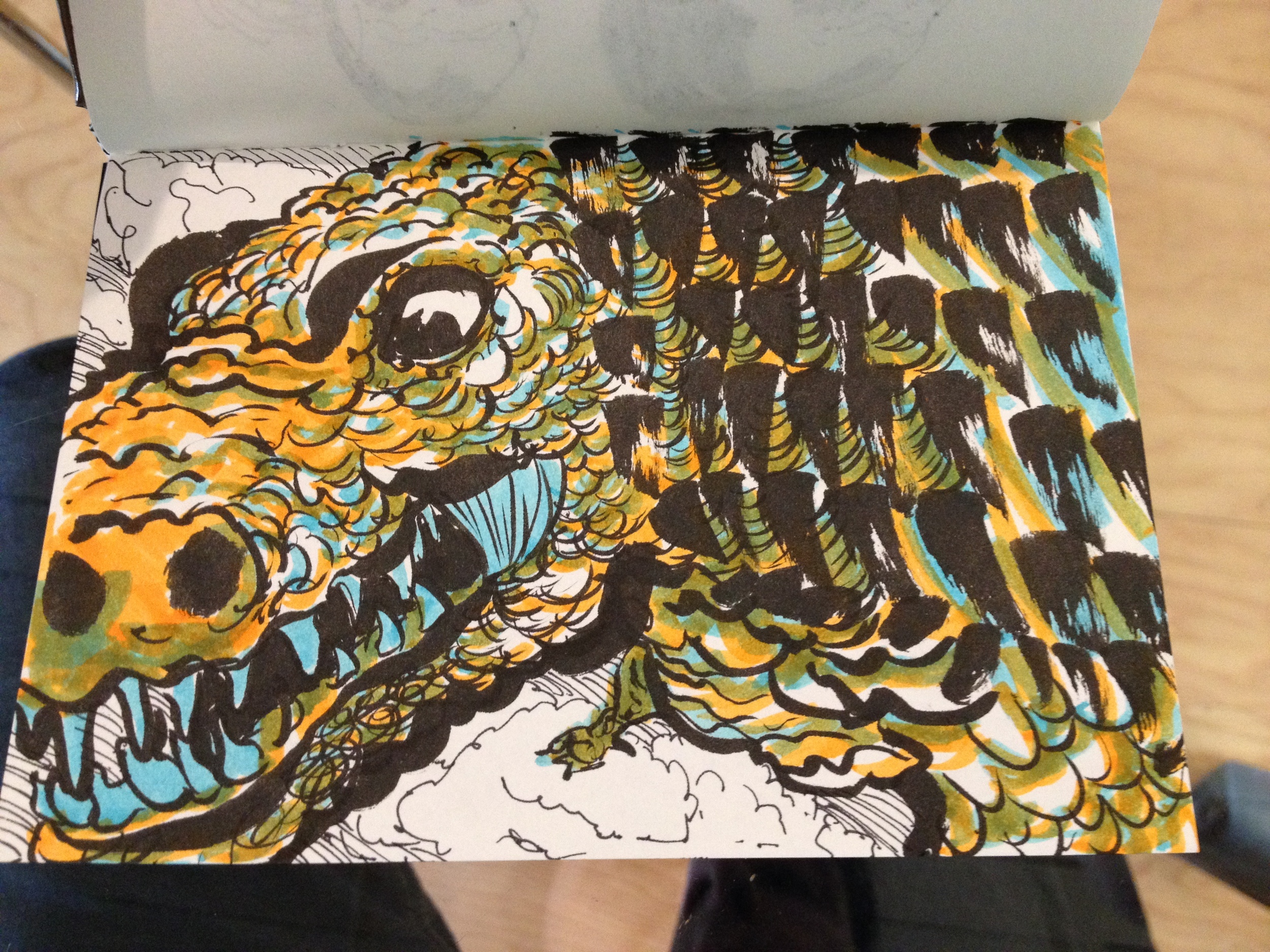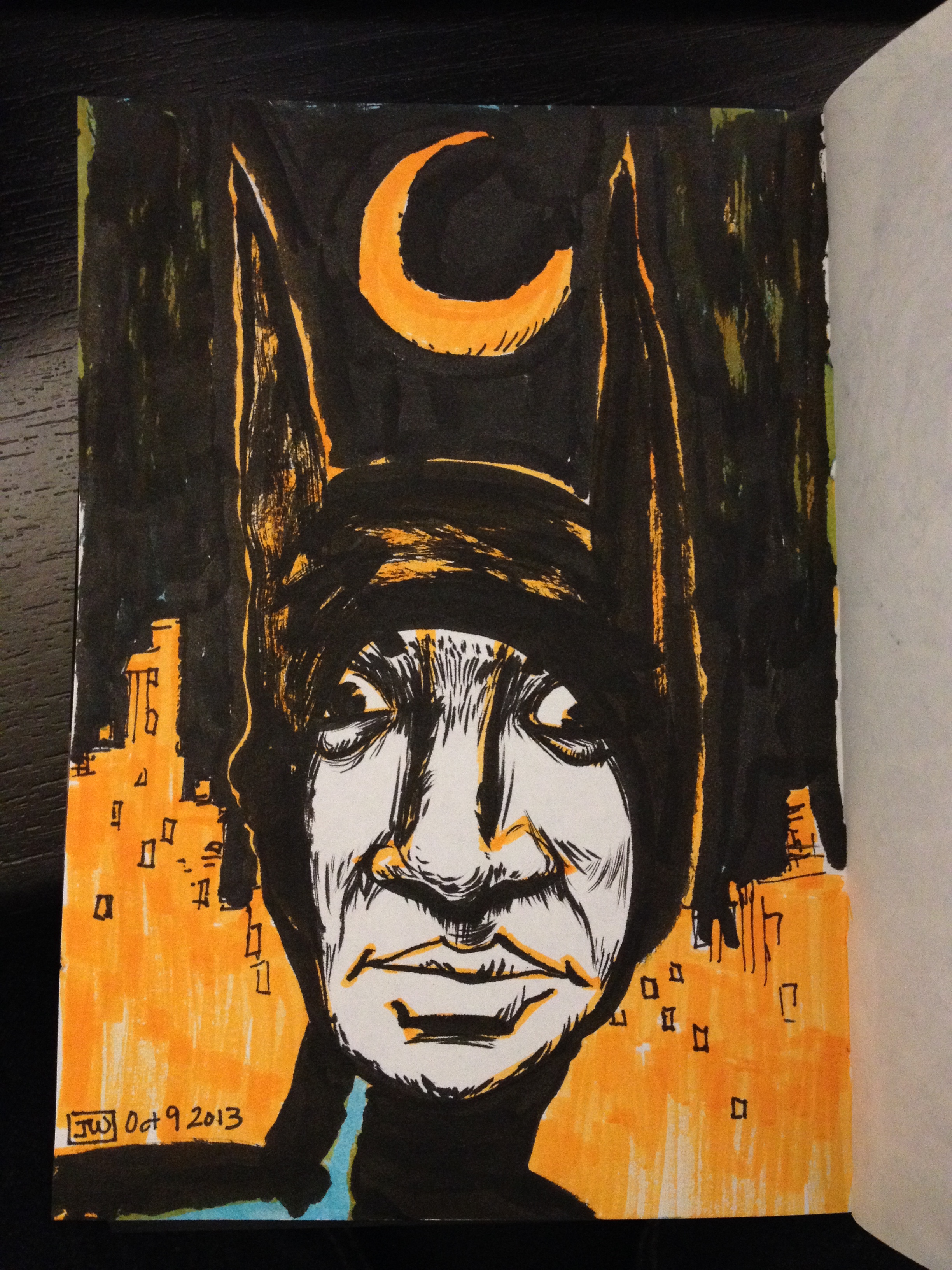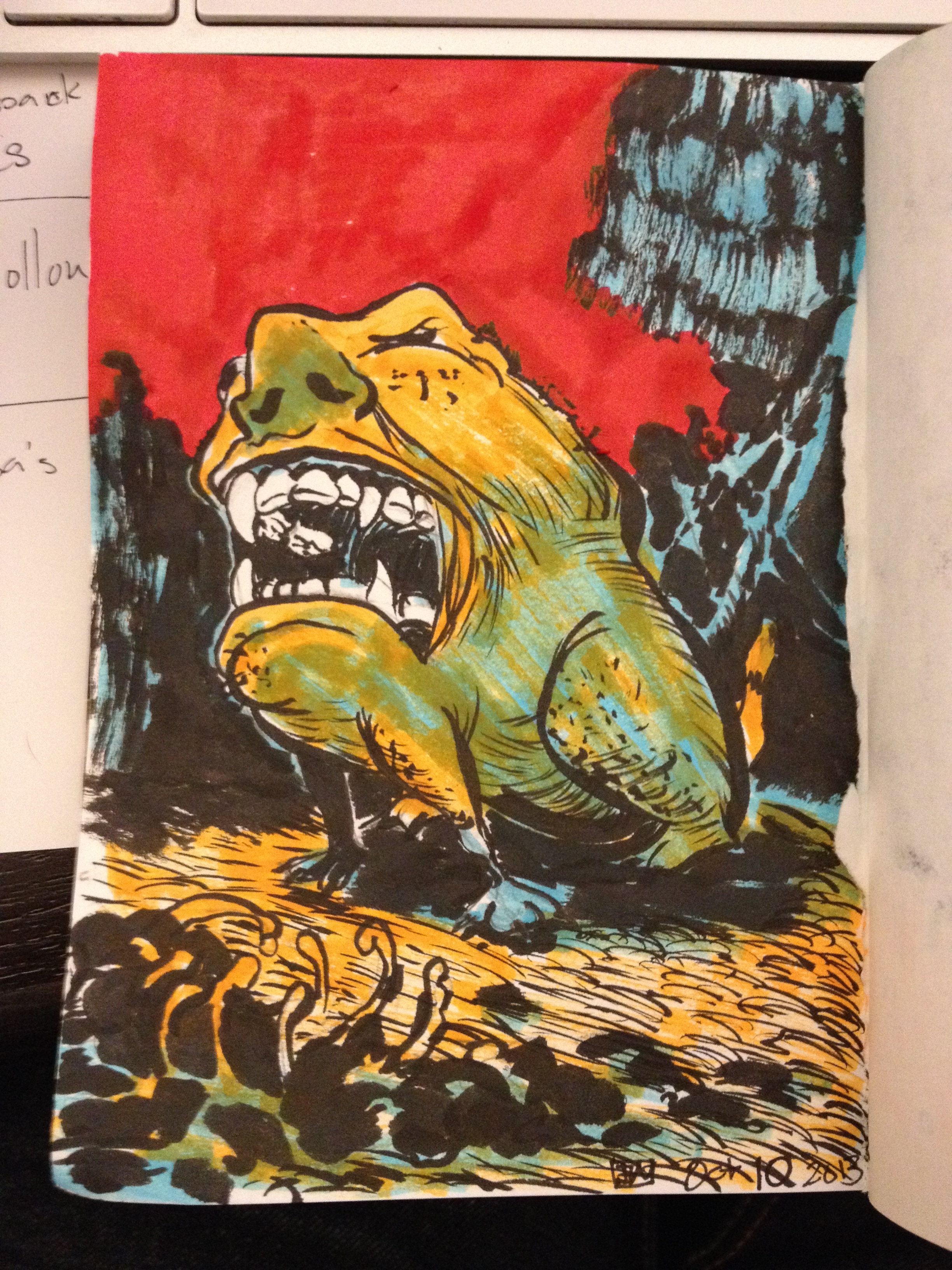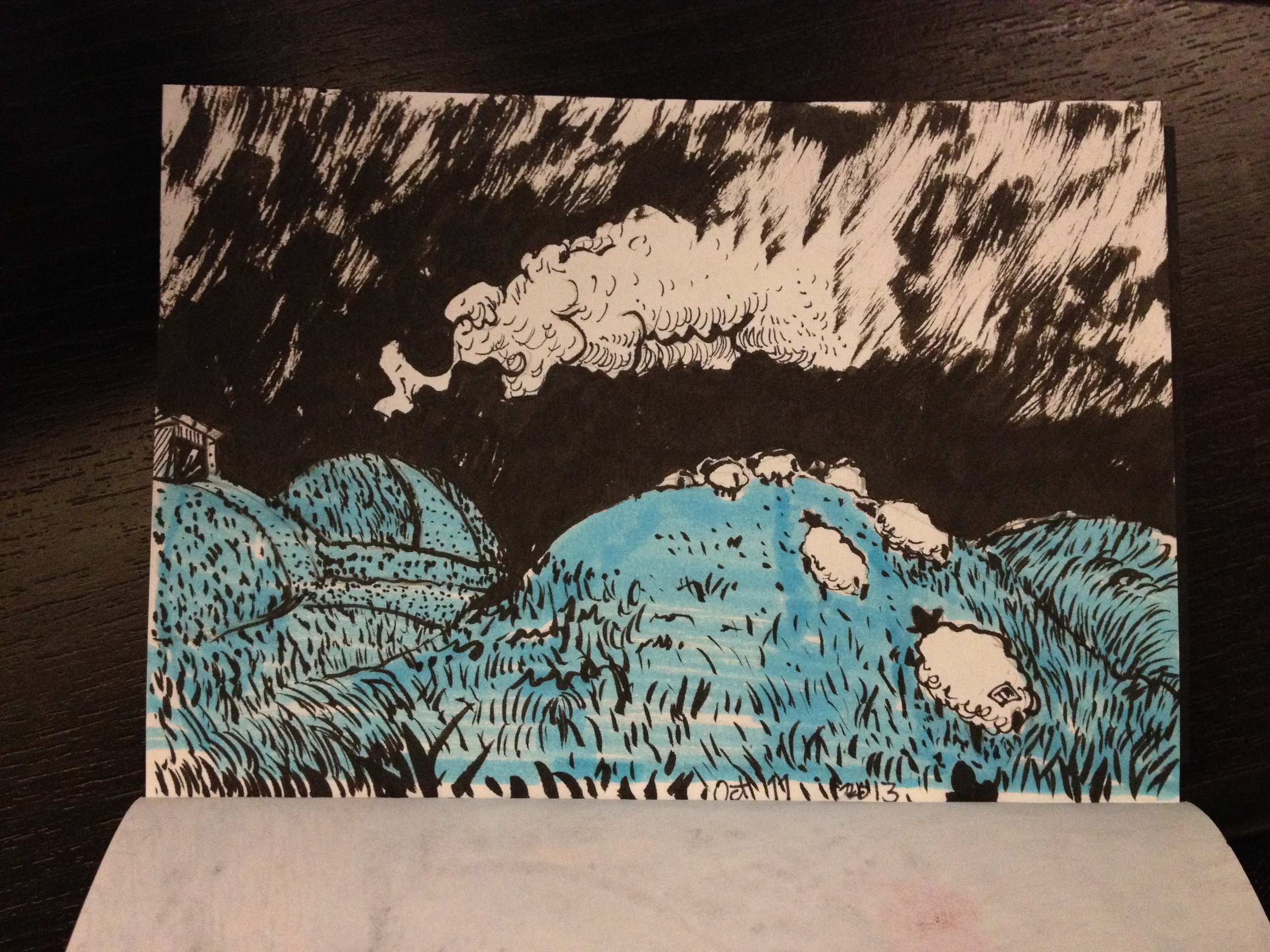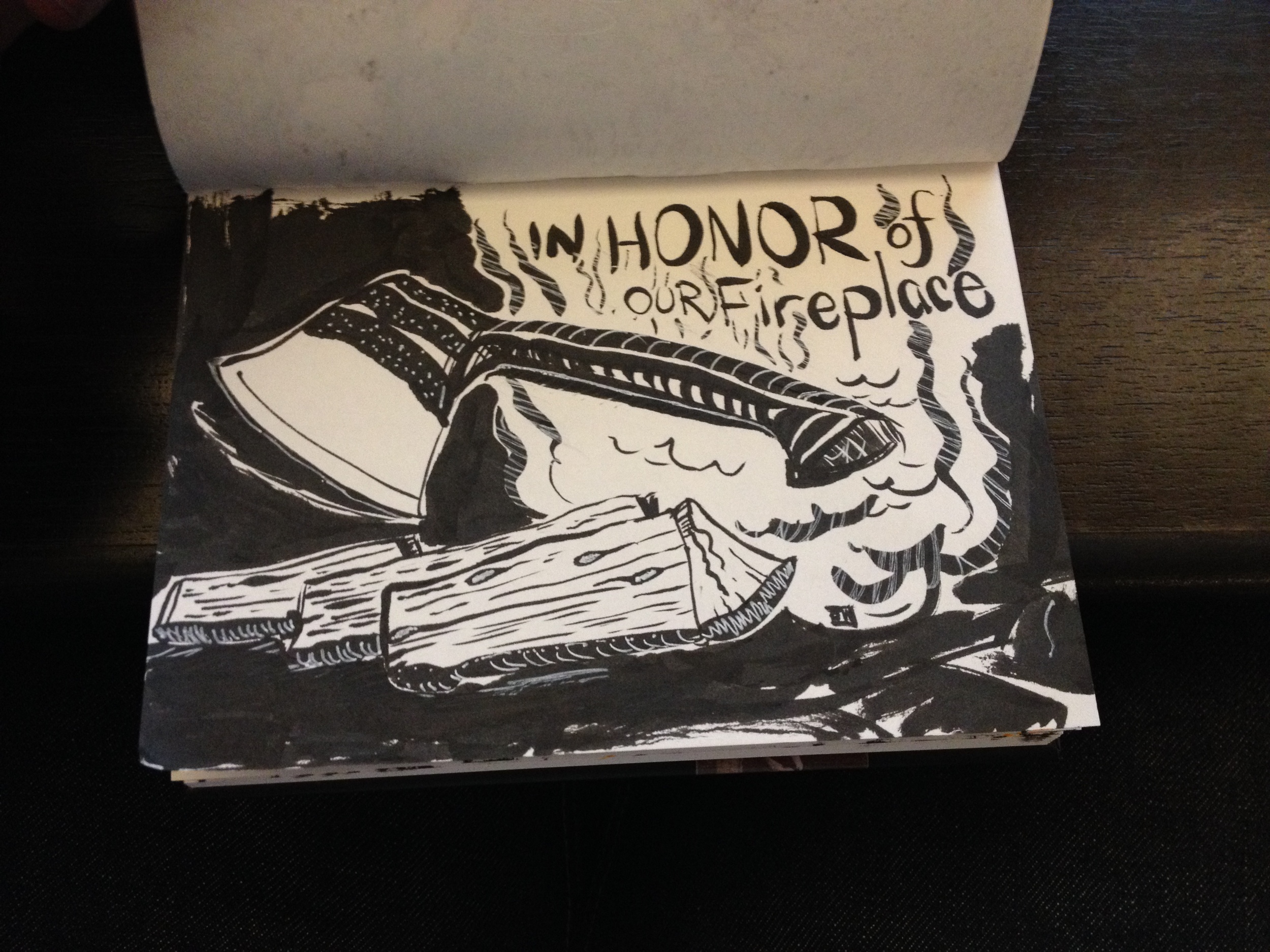 October 12, 2013
In honor of our fireplace!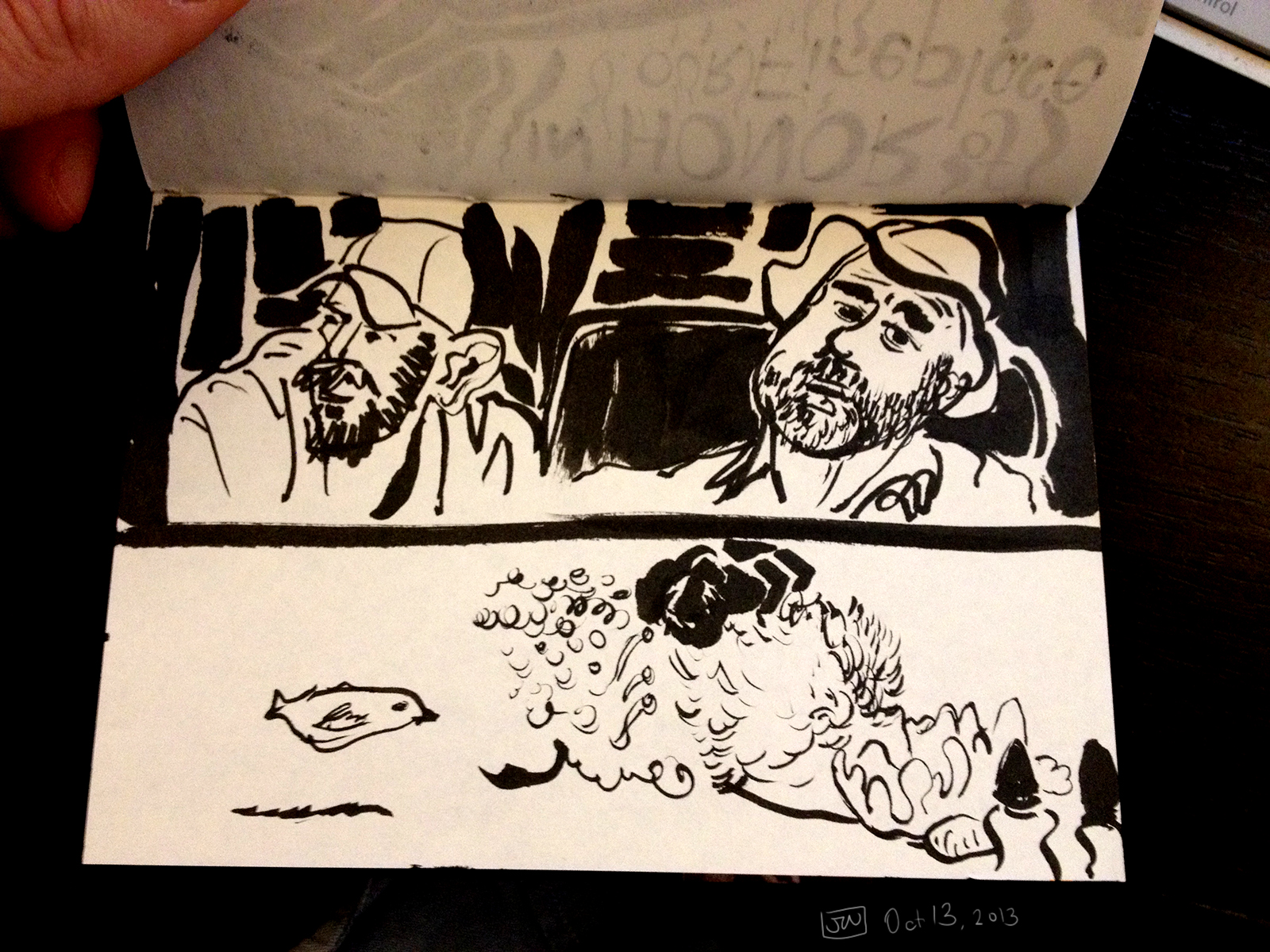 October 13, 2013
The Walking Dead with Fishy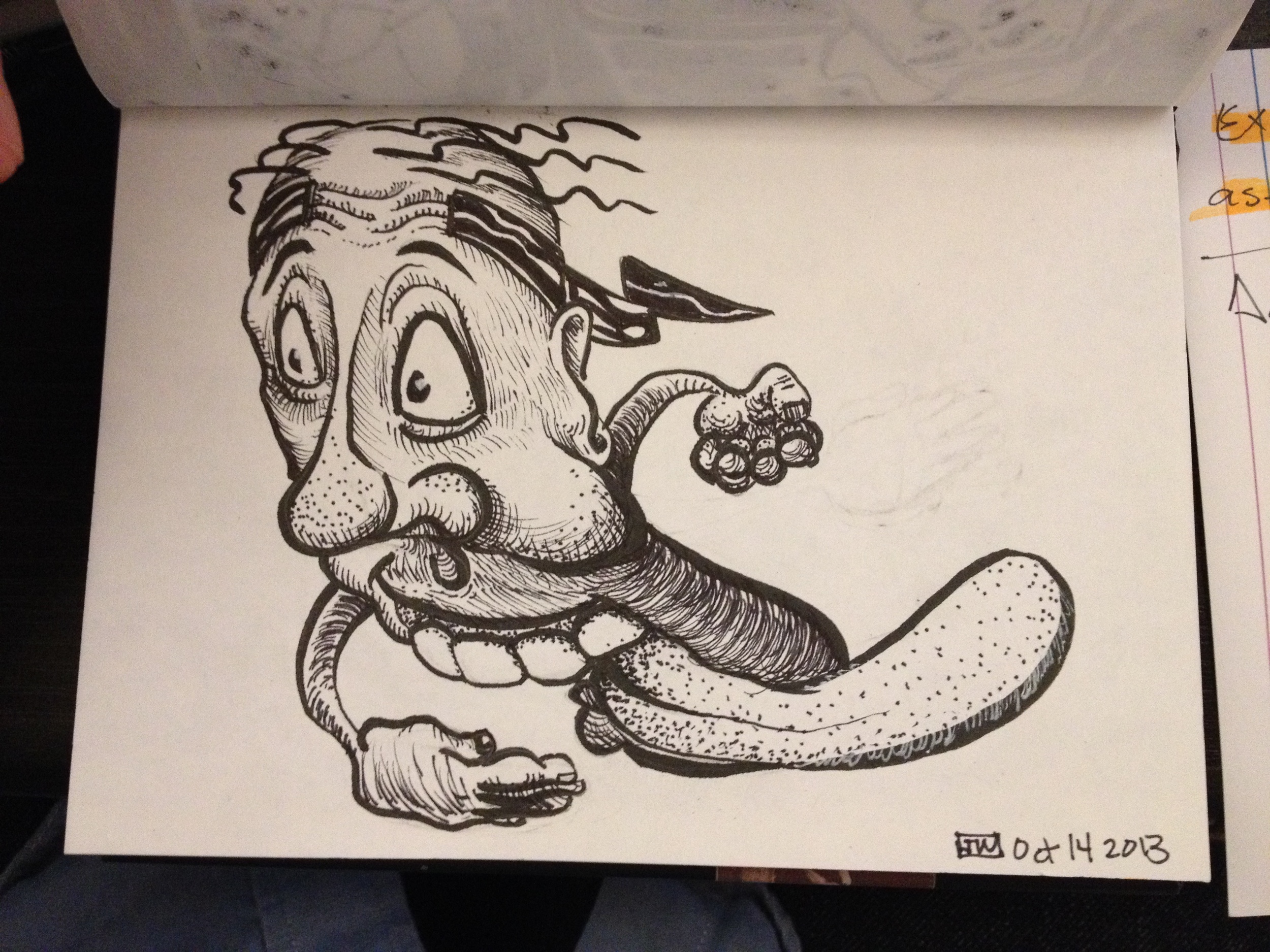 October 14, 2013
Thunder headband screamer being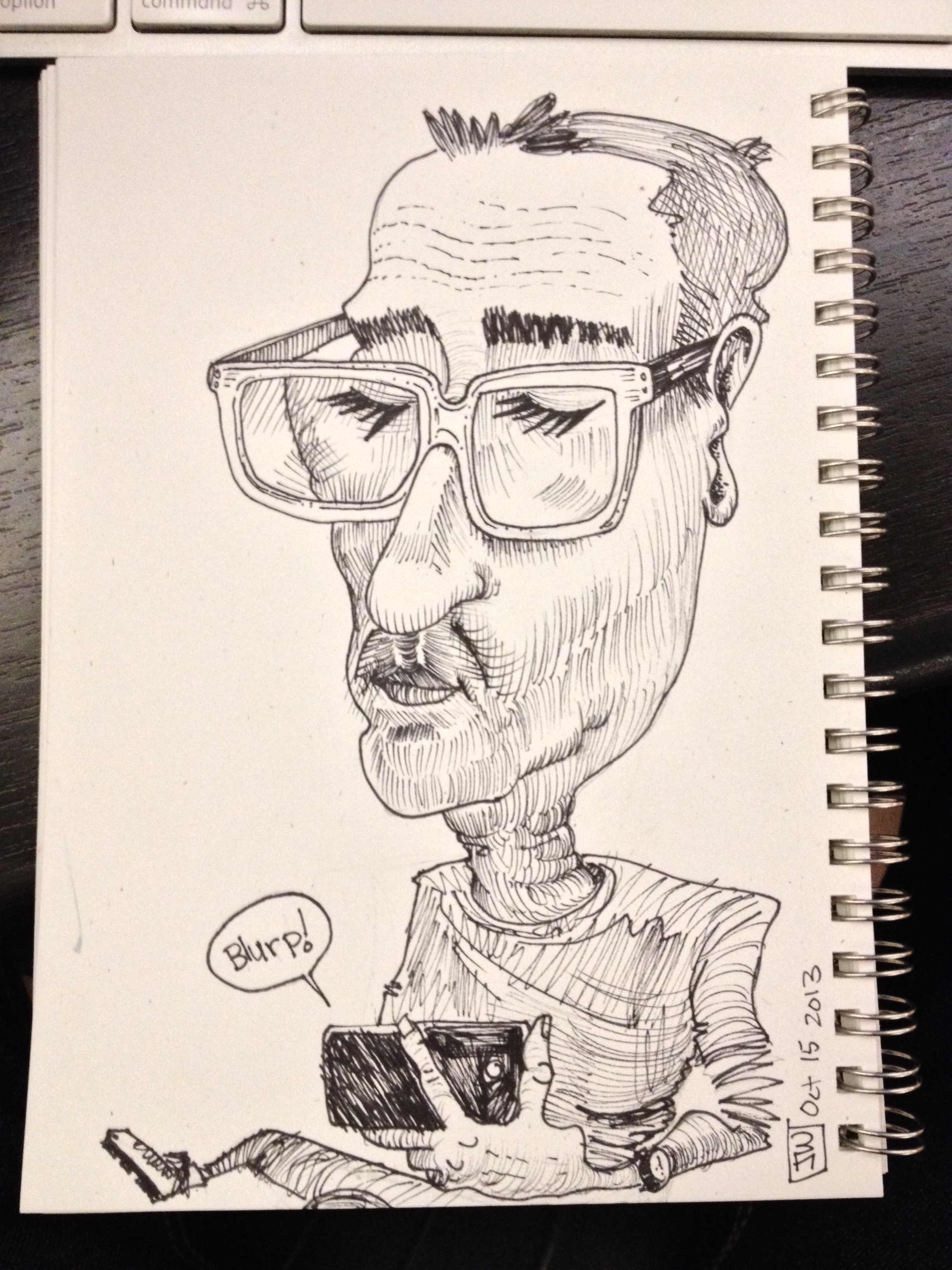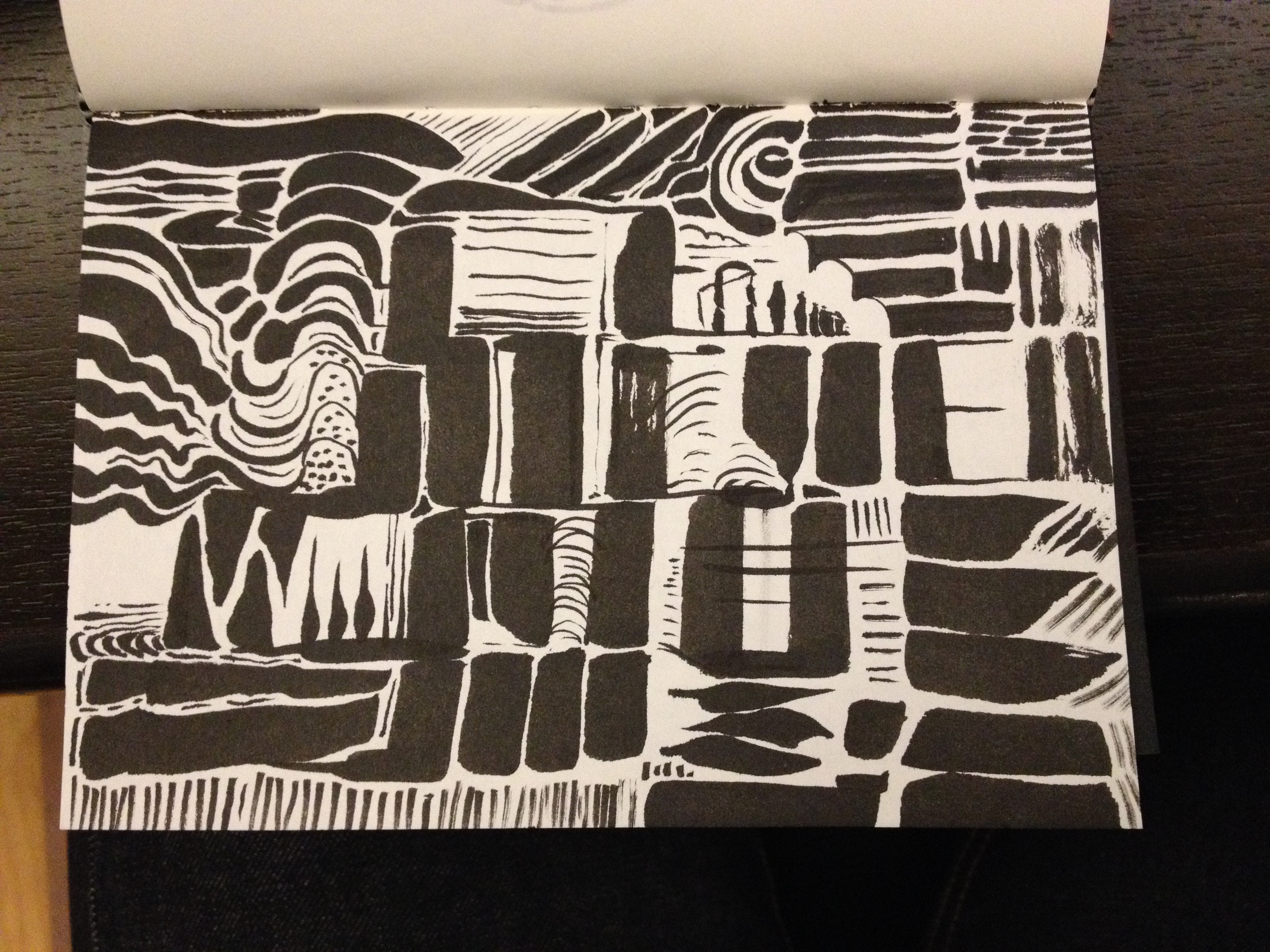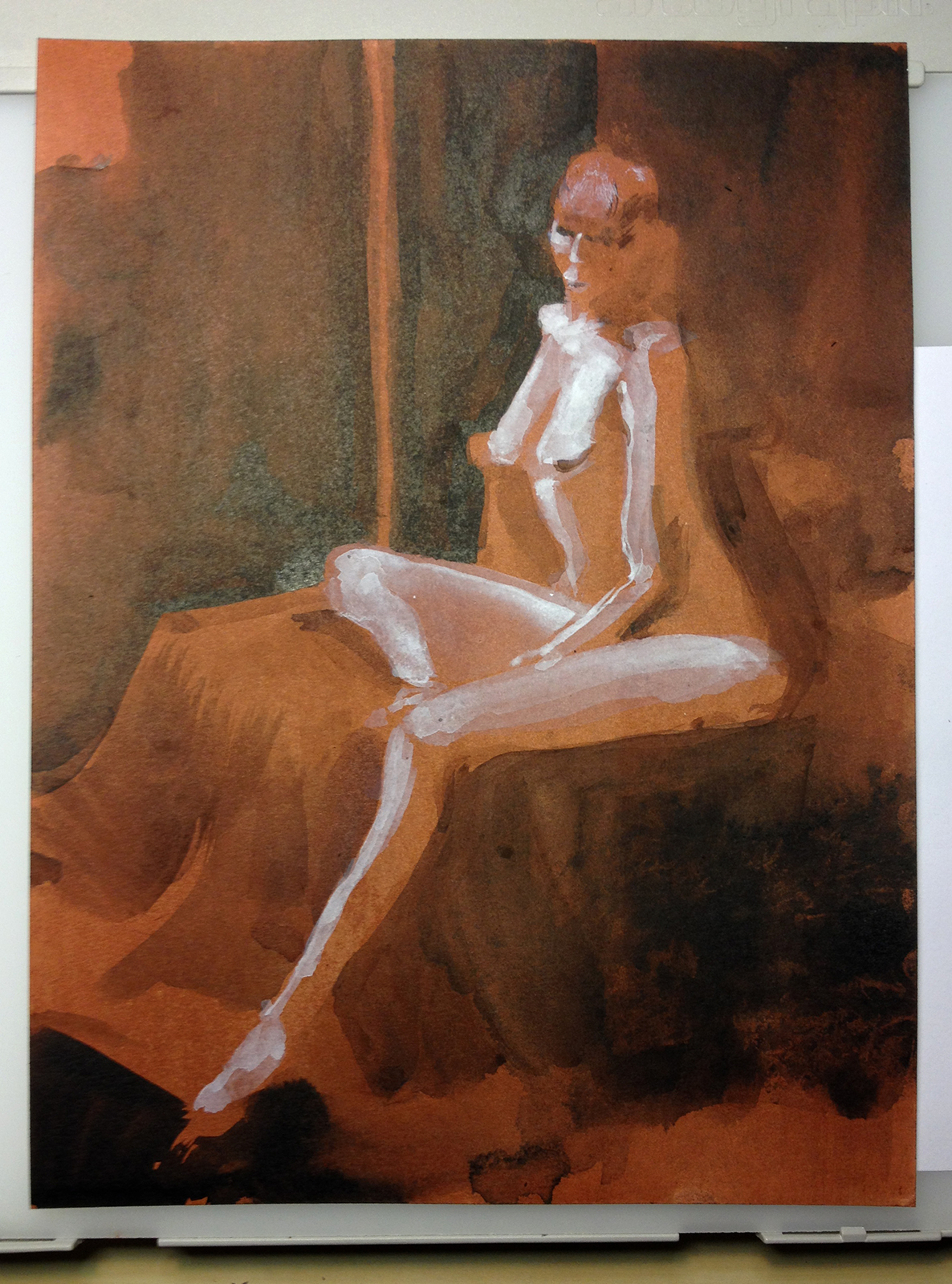 October 17th's Inktober
Ink and Brush : from Foundation Figure Class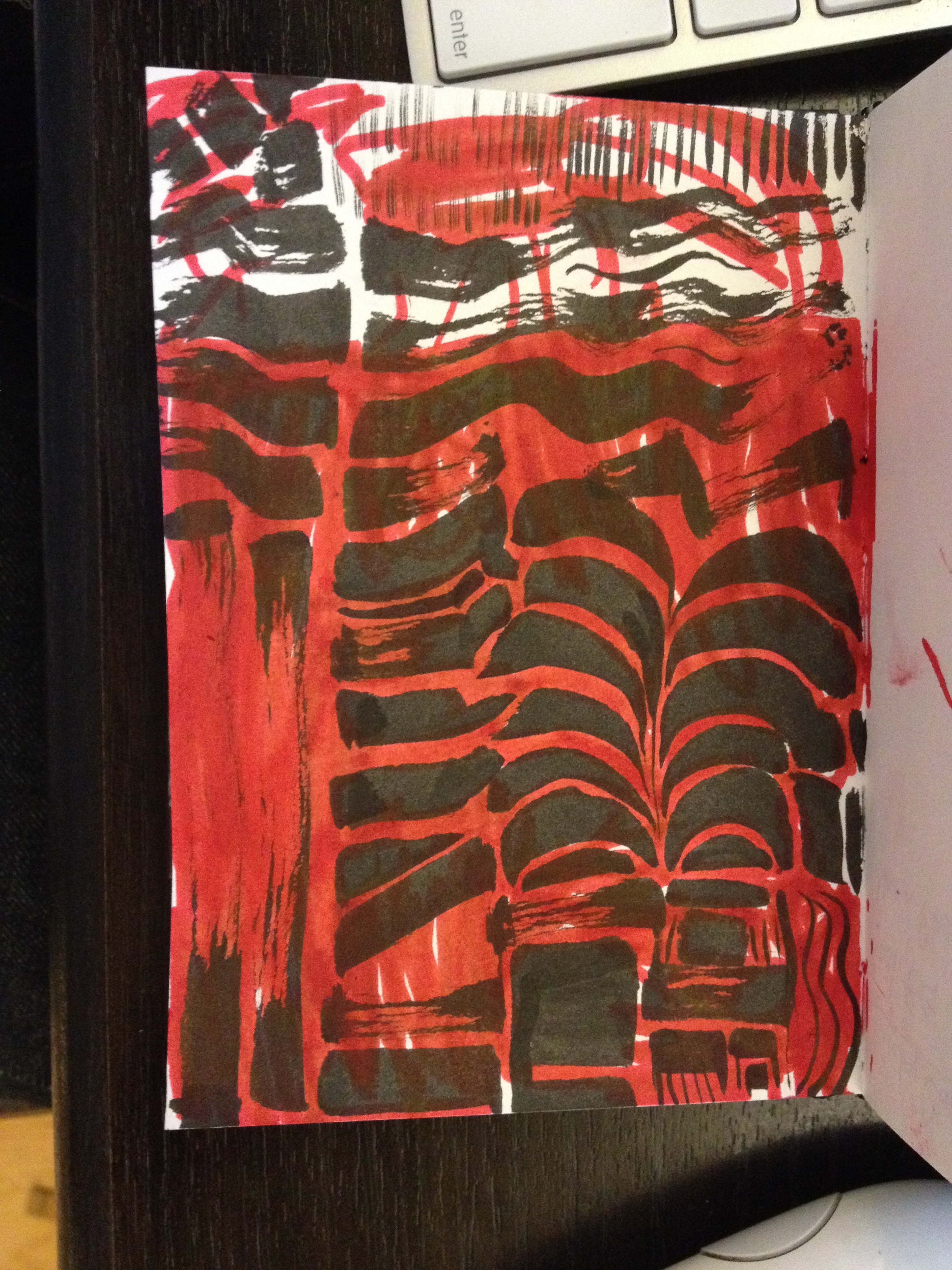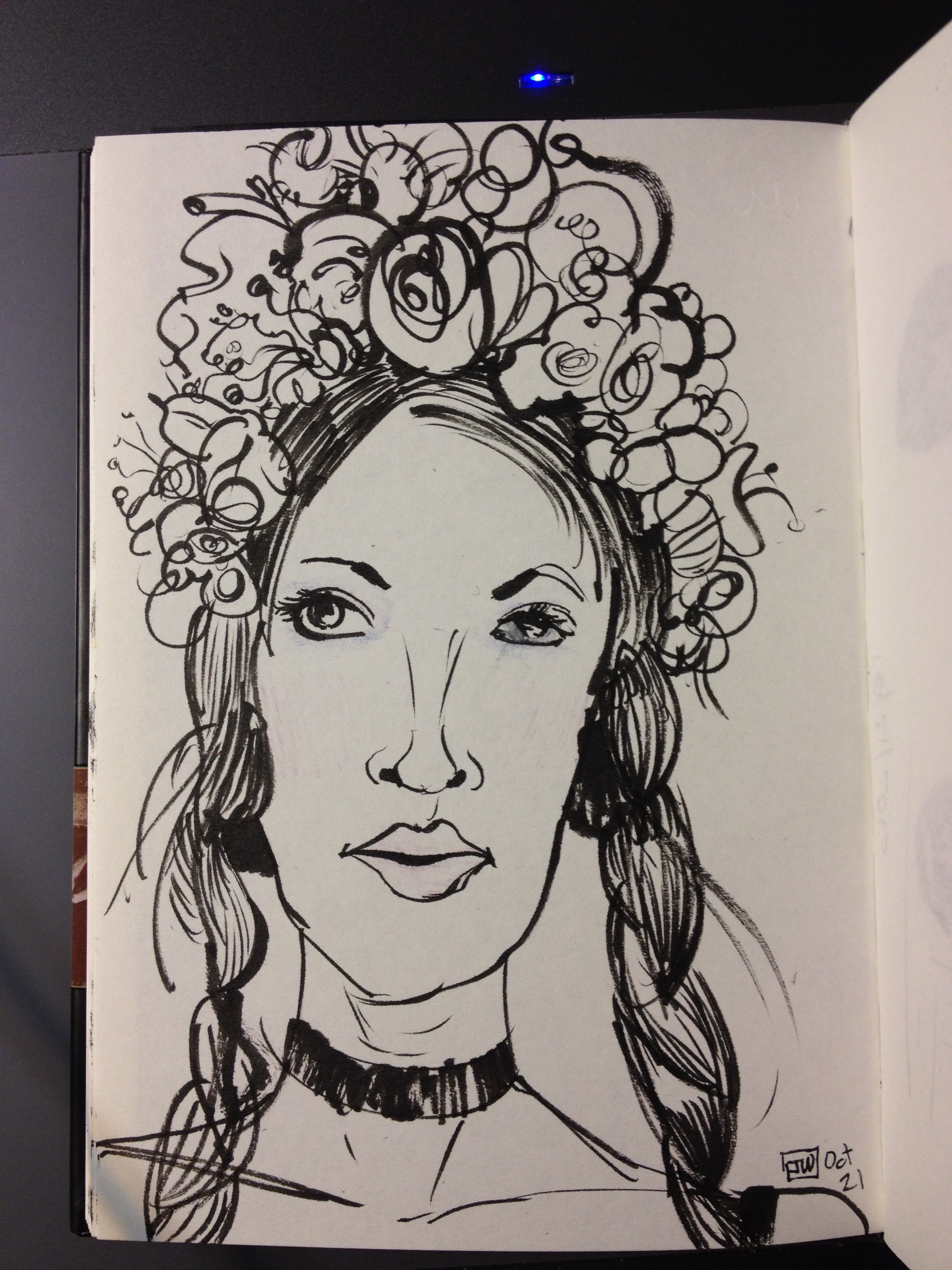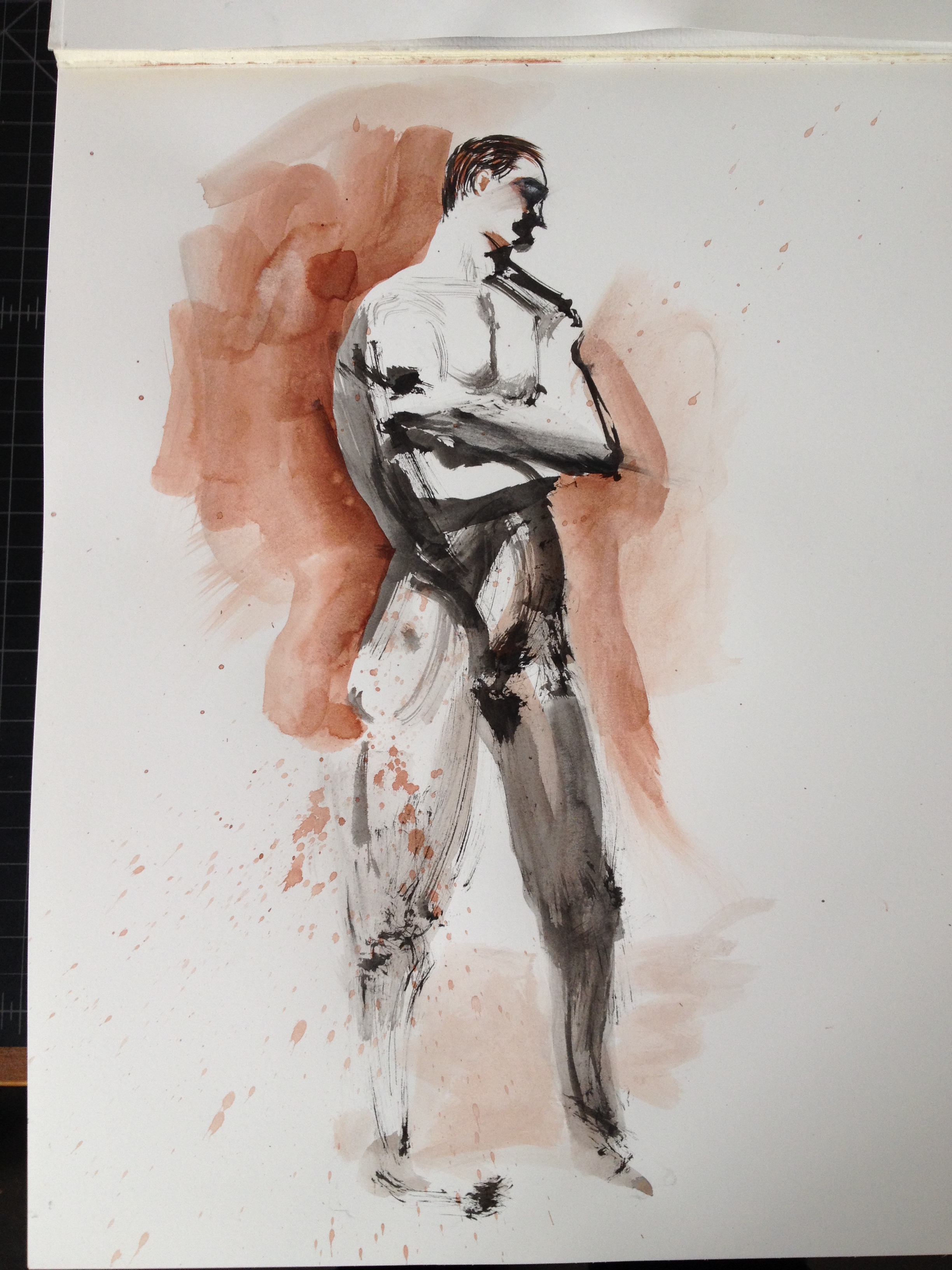 October 22nd's
From my Foundation to Figure Drawing class at the Gage Academy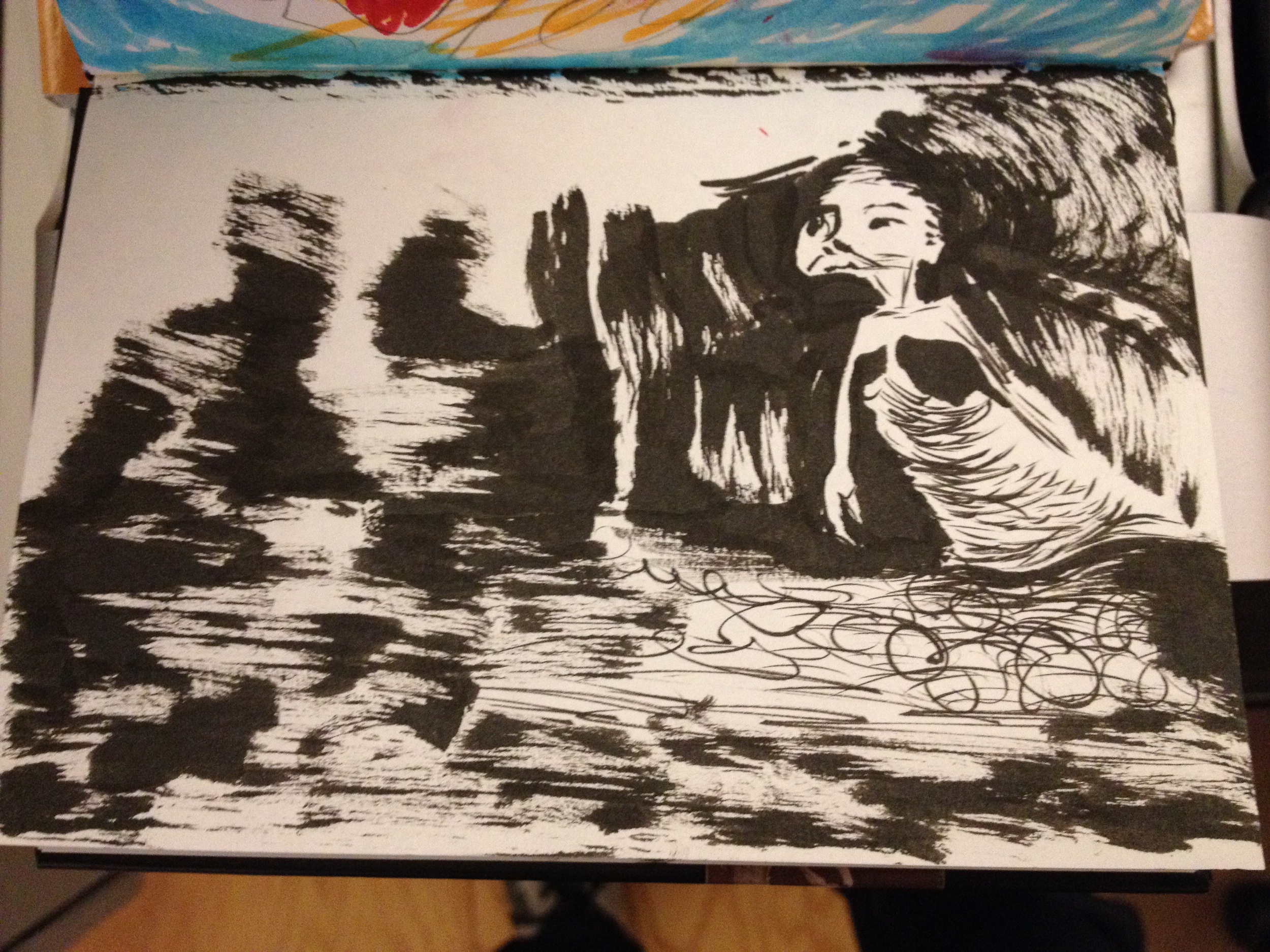 October 25th's
Pentel Brush experiment. Going for a wispy ghosty feeling